Towage & Salvage
We perform long- and short-range towages. We have a broad experience in towages of hulls, dredgers, pipes and barges. If the need arises, we can also provide assistance in salvage operations, such as towing vessels in distress to a nearby port of safety.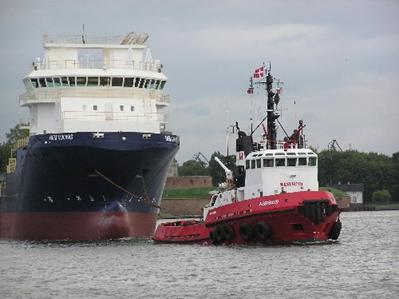 Over the years we have performed many emergency towages for ships in distress at sea all over Europe. These vary from towing vessels with machinery or steering problems to refloating & environmental assistance in grounding cases, but we have also assisted in much larger salvage & wreck removal projects such as the "MSC Napoli".
Our emergency response telephone line is manned 24 hours day on all days of the year.
If you need help, we will always have an experienced professional on duty that can advise you on our current positions & give you an ETA for towage assistance.